CANCUN SAILING
TOUR DISCLAIMER
Sail with confidence, your safety and privacy are our priority.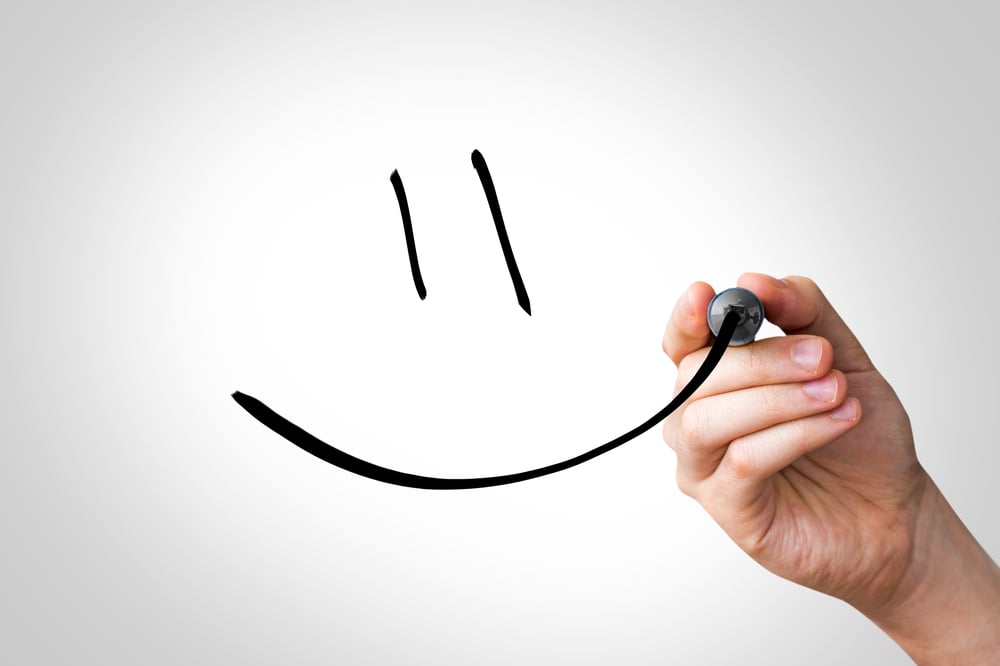 Our team is always committed to you to provide the best service from the first contact.
Service provided by Cancun Sailing, we are located at:
Av. del Sol No. 2, Mz. 13, Lt. 2, SM 44, Planta Alta, C.P. 77506, Cancún, Quintana Roo, México.

---
Agreement: The visitor from now on VISITOR of the express domain www.cancunsailing.com from now on "SITE", it is agreed the VISITOR of the SITE accepts the following terms and conditions on the information as well as the services provided by it, it is understood and it is assumed that the VISITOR has read each of the terms and conditions included in this section.

Likewise, the following text informs the VISITOR that they acknowledge and fully agree to the following:

ASSUMPTION OF THE RISK AND WAIVER OF LIABILITY


CORONAVIRUS/COVID-19: The novel coronavirus, COVID-19, has been declared a worldwide pandemic by the World Health Organization. COVID-19 is extremely contagious and is spread mainly from person-to-person contact. As a result, federal, state, and local governments and federal and state health agencies recommend social distancing. Operadora Vela Total S.A. de C.V. commercially known as Cancun Sailing has put in place preventative measures to reduce the spread of COVID-19; however, Operadora Vela Total S.A. de C.V. commercially known as Cancun Sailing, cannot guarantee that you will not become infected with COVID-19. By signing this agreement, I acknowledge the contagious nature of COVID-19 and voluntarily assume the risk that I may be exposed to or infected by COVID-19 by participating in the tour and that such exposure or infection may result in personal injury, illness, permanent disability or death. I understand that the risk of becoming exposed to or infected by COVID-19 at the tour may result from the actions, omissions, or negligence of myself and others, including, but not limited to, Operadora Vela Total Ltd. commercially known as Cancun Sailing employees, or service providers. I, as the user, and representative of my group (including those under 18 years of age), release of any responsibility to Cancun Sailing (Operadora Vela Total S.A. de C.V.), its directors, officers, agents, employees and its insurers, for damages, costs or expenses of any kind arising out of or related to actions, omissions or negligence of myself, users or employees, agents and representatives of Cancun Sailing (Operadora Vela Total S.A. de C.V.), related to COVID-19, whether contagion occurs before, during or after participation in any tour activity.

LOST OBJECTS DISCLAIMER: Cancun Sailing (Operadora Vela Total S.A. de C.V.) is not responsible for loss or damage of equipment or personal items, jewelry, objects, lost and forgotten on the boat or in our facilities. Cancun Sailing is not liable or responsible for any present or future responsibilities, debts, costs, expenses, damage, loss, charges, trials, executions, foreclosure, lawsuits, demand, actions or causes of action according to law. Lost and found objects will remain under the custody of Cancun Sailing's management for a 30-day period. When this period is over, in the absence of a claim, Cancun Sailing takes no responsibility for it. Any claim for loss or damage would require the following:
An immediate report before leaving our facilities.

Show a valid ID.

Show the invoice or proof of purchase of the lost object.
Cancun Sailing is not liable for the user's breaching of the rules or terms and conditions and its consequences.


PHOTO SERVICE RELEASE: Cancun Sailing (Operadora Vela Total S.A. de C.V.) has my permission to publicly use my and those for whom I am responsible, for advertising and promotion purposes. I understand that the images may be used in print publications, online publications, presentations, websites, and social media. I also understand that no royalty, fee or other compensation shall become payable to me by reason of such use.


WAIVER OF LIABILITY AGREEMENT: I hereby confirm that I am well aware that Cancun Sailing (Operadora Vela Total S.A. de C.V.) provides recreational activities involving certain inherent risks which may cause minor or serious injury or death by negligence. I have read and understand the instructions for enjoying the facilities and services provided by the company and confirm that all my questions were answered satisfactorily. I understand that instructions and rules given are for my own safety and well-being, and that by not obeying them, i may put myself at risk of suffering an accident on the aforementioned facilities and/ or while participating in the activities provided. I understand and agree not to hold any guide, Cancun Sailing (Operadora Vela Total S.A. de C.V.) employee, its owners or any of their respective assigns or employees, hereinafter referred to as the exonerated parties, liable or responsible in any way whatsoever for any injury, death or other harm suffered by me, heirs or assigns as a result of my participation in Cancun Sailing (Operadora Vela Total S.A. de C.V.) activities or while on company property or as a result of the passive or active negligence of any of the exonerated parties. I declare that i am of legal age and able by law to sign this waiver of liability. I hereby acknowledge that Cancun Sailing (Operadora Vela Total S.A. de C.V.) provided me with sufficient help and attention and that i received proper and sufficient instructions prior to carrying out the recreational activity at my own risk and hold Cancun Sailing (Operadora Vela Total S.A. de C.V.) totally blameless for any incident. I hereby exempt and release all the aforementioned parties, entities and/or individuals from any liability for bodily injury, property damage or death caused by negligence in any form, included but not limited to active or passive negligence by the exonerated parties. I have read and fully understand the preceding paragraphs and recognize the potential for danger presented by the marina facilities and activities. I am fully aware of the legal consequences involved and agree that this legal document shall disqualify any lawsuit or financial disclaim or the exercise of any legal action against the aforementioned entities or individuals specifically or in general for bodily injury, damage to property or death.

WAIVER OF RESPONSIBILITY WHEN SNORKELING AND SAILING, RISK TAKING AND FULL DISCLAIMER OF RESPONSIBILITY THIS DOCUMENT IS A WAIVER OF YOUR RIGHTS TO LAWSUIT: I fully understand that the purpose of signing this document is to exonerate and release Cancun Sailing (Operadora Vela Total S.A. de C.V.), its owners, employers, representatives, associates and personnel and its vessels (either their own, operated, leased or rented) or facilities of any responsibility, hereinafter referred to as the exonerated parties, and to keep these people free of any responsibility as consequence of the following deeds or any action or omission on their part including but not limited to negligence. I UNDERSTAND THAT THERE ARE INHERENT RISKS INVOLVED WITH SAILING, including, but not limited to equipment failure, perils of the sea, harm caused by other vessels, acts of fellow participants, entering and exiting the water, boarding or disembarking boats, and activities on the docks. I agree that if I take part in a snorkeling activity in water, I am able to swim and I have the skills to snorkel in open sea conditions without any support. If I cannot swim well enough, I agree to remain on board the vessel at all times. I also agree that I do not expect anyone from Cancun Sailing (Operadora Vela Total S.A. de C.V.) to teach me how to swim or snorkel and that prior to the snorkeling activity I possess the abilities required to participate without any help. I AM WELL AWARE THAT THERE ARE RISKS INHERENT TO SNORKELING AND RIDING IN A BOAT including but not limited to technical failures, dangers related to the sea, damage caused by sea creatures (including bites), participant's actions when getting in or out the water, when boarding or disembarking and during the time in the pier AND IN THIS ACT, I TOTALLY ASSUME SUCH RISKS. I UNDERSTAND THAT IT IS MY DUTY TO ACT WITH CARE FOR MY OWN SAFETY AND I AGREE TO DO SO. I confirm that I am fit enough to snorkel and ride a boat and I release the exonerated parties from any responsibility if I get hurt as a result of ANY situation (medical condition or accident of any type) that may occur when snorkeling, while riding the boat or in any way in which I participate in the excursion. The proper use of floating devices is mandatory. Therefore, I will not take off the floating device at any time while I am in the water. I understand that when I do so, I am breaching the safety rules and procedures. I perfectly understand that the vessels only have a first-aid kit and that, in case of accident or disease, it would be necessary to call for medical assistance through radio and that treatment would be delayed until I can be moved to the closest medical facilities. I accept these conditions in advance. In case I am in pain or that I ask for medical assistance, I hold the exonerated parties: Cancun Sailing (Operadora Vela Total S.A. de C.V.), crew, ships, or passengers free of responsibility for the actions they take to help, rescue or for giving first aid.

THROUGH THIS DOCUMENT, IT IS MY INTENTION TO GIVE UP MY RIGHTS TO LAWSUIT ANY PERSON OR INSTITUTION THAT ARE REFERRED TO HERE EITHER SPECIFICALLY OR NOT. IT IS ALSO MY INTENTION TO EXEMPT AND RELEASE ALL THE EXONERATED PARTIES FROM ANY PERSONAL DAMAGE, PROPERTY DAMAGE, OR HOMICIDE CAUSED BY NEGLIGENCE OR SERIOUS OMISSION AND I ASSUME ALL RISK RELATED TO THE SNORKELING ACTIVITY AND THAT RELATED TO RIDING A BOAT INCLUDING BUT NOT LIMITED TO EQUIPMENT MAINTENANCE OR ACTIVITY ORGANIZATION. I have read this document thoroughly and I perfectly understand its content. I agree with the terms and conditions in my own name, my heirs, and personal representatives. This document constitutes full and final contract between the exonerated parties and the signer. There are no guarantees, explicit or implicit, that this document has a further reach beyond what is described regarding the activities. THIS IS A WAIVER OF FULL RESPONSIBILITY AND IT IS MANDATORY BY LAW. I agree to be financially responsible for any rented equipment that I break or lose. I HAVE FULLY READ AND UNDERSTOOD THE DOCUMENT AND I AGREE TO THE TERMS AND CONDITIONS IN THIS DOCUMENT ON MY NAME, MY HEIRS, AND PERSONAL REPRESENTATIVES. I AM WELL AWARE THAT THIS DOCUMENT IS A CONTRACT BETWEEN THE EXONERATED PARTIES AND MYSELF. I sign on my own will and I agree to stick to this contract since the date I signed it and in the future.
I am aware that:
That the activity of snorkeling depends on the weather conditions or underground currents to be carried out.

I cannot visit the Underwater Museum due to weather conditions or underground currents.

Spinnaker activity depends on weather conditions and both age and fitness.
If I am senior citizen and have low ability, water activities in the open sea can be extremely life-threatening.
Declarations: The VISITOR of the SITE declares to be of legal age, with the capacity of self-determination as a citizen, to have an interest in the services provided by the SITE, also to be governed under the terms and conditions of the same, to make correct use for the purposes for which It was created commercially.
---
Payment Policies: Once the payment has been made through the SITE, either totally or partially, the USER undertakes to liquidate the total of the requested service, and the SITE to send him a confirmation number, either via the SITE or the lines of communication that it has provided for this purpose.
Given that the SITE does not store sensitive information such as credit card, debit card, or any other payment method that the USER uses to make transactions with the SITE, since it handles completely secure platforms verifiable by the USER for its security.
CHANGE & CANCELLATION POLICY
Conditions for shared tours:
Cancellations 24 hours before the tour day: You will have to cancel your tour without penalization for up to 24 hours before the day tour to obtain 100% of your refund.
Cancellations within 24 hours of the tour day: You will have the right to reschedule your tour for a date other than the agreed one, only in case of any illness you may be entitled to a refund by presenting a medical certificate.
Cancellations with a partial refund: If you can't reschedule and are under the 24 hours limit for tour day you will be penalized with 30% of the price of the tour, this is because we have an operational/sales cost like transportation service and space to sell lost.
Conditions for private services:
Cancellations 5 days before the tour day: You will have to cancel your tour without penalization for up to 5 days before the day tour to obtain 100% of your refund.
Cancellations within 5 days of the tour day: You will have a 30% penalization, this is because we have an operational/boat rental loss, with that time will be difficult to rent the boat again.
Cancellations with a full penalization: If you are under the 24 hours limit for tour day you will be penalized with 100% of the price, this is because we have an operational / sales cost like transportation service, boat rental loss, food service, drinks, and any other special requirements will be penalized too.
Causes of force majeure: The reimbursement will proceed where the reasons are out of the control of you as a customer, such as hurricanes, earthquakes, floods, government closure of ports and seas, acts of terrorism, strike, request for bankruptcy, or bankruptcy, suspension of activities, demonstrations of all kinds, as well as acts of God.
Bad weather: The entity that rules the weather conditions only and no one else is the Harbor Master. Websites or weather Apps are not valid for canceling a service if the authority indicates that the port is open to navigate.
Termination:
Cancun Sailing
reserves the right to terminate any contract with the USER at any time or for any reason, including inappropriate use of the SITE or breach of the terms and conditions described herein.
---