Charter rental prices
We have full schedule flexibility so that your experience aboard is one of a kind.
*Prices in USD
Quote now
SUNSET
4 hours
From 5:30 p.m.
MORNING
4 hours
From 8:00 am
FULL DAY
7 hours
From 8:00 am
OPTIONAL
Extra Hour
Any Schedule
The Marmajua catamaran has everything you need for a memorable experience sailing Cancun's ocean.

Enjoy the comfort of its elegant interior and spacious deck, ideal for hosting groups of up to 35 guests. In addition, Marmajua has two trampolines to admire the view of Playa Norte, the most beautiful beach in Mexico.
| | | |
| --- | --- | --- |
| | | |
| 42 Feet | Up to 35 passengers | 2 bathrooms |
Catamaran to Isla Mujeres Photo Gallery
What is included when renting a boat to Isla Mujeres?
Certified Bilingual guides
We guarantee to offer guides in English, Spanish and French. Languages such as German, Italian and Portuguese are subject to availability and must be requested in advance.
National open bar
Beer: Sol or Superior

Tequila: Jose Cuervo Special

Vodka: Wyborowa

Rum: Havana Club 3 years or Captain Morgan Blanco

Whisky: Alexander or Morrison or Warrior

Soda: Coca Cola, Coca Cola Light, Fresca and mineral water penafiel

Orange juice

Purified water
Snorkel in reef
You can go to any reef on a private tour for as long as you want. The only restriction is that the activity depends on weather conditions.
The reefs to visit are
El Meco

Sac-Bajo

El farito

The sunken ship
Crew members
The catamaran rental includes its own crew consisting of certified sailors and a captain that will be glad to take care of you and your guests. You may request a host certified guide if needed.
Beach club
We have the most exclusive beach club options in Isla Mujeres.
IXI Beach Seafood restaurant

Zama Beach Club

Playa Mexico beach club (Ice Bar)

Isla Blanca Beach Club
Round trip transportation
We offer transportation from any resort in Cancun and Riviera Maya. If you are hosted in an Airbnb or any other option, we can pick you up at the nearest meeting option.
Dock and Sanitation Surcharge
Dock and Sanitation Surcharge is a federally imposed tax that is used to protect marine ecosystems and maintain port facilities. Up to 2023, the price is USD$20 per person.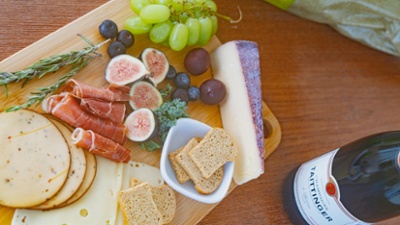 We have a wide variety of food options like Mexican, Sandwiches, Snacks, Bread, Canapes, Sushi, Cheese, Deli meats, and more.
Download our menu here:
Gourmet selection
Assorted Sushi Tray

Deli Meat & Cheese Package

Caribbean Platter Canapes

Real Mexican Dishes

Fish Fresh Ceviche
Slides & Sandwiches
Buon Appetito Package

American Burger Sliders & Pizza Bites

Deli Box Lunch

Croissant Traditional

Ham and cheese baguette

Ham & Cheese Handcrafted

Sandwiches
Snacks & Green options
Dry snack

Traditional Mexican Guacamole

Mexican Pico de Gallo Sauce

Breakfast Sweet Bread and Fresh Fruit

Savory Dry Snack

Dessert Party Platter
Download it and personalize your experience.
Anisette
Anis Pastis Ricard 700 ml

Anis Pernod 700 ml
Champagne
Perrier Jouët Shape Brut 750 ml
Cognac
Martell Blue Swift 700 ml

Martell Cordon Blue 700 ml

Martell Vs 700 ml

Martell VSOP 700 ml

Martell XO 700 ml

Martell XO 700 ml
Gin
Beefeater 24 750 ml

Beefeater 750 ml

Beefeater Blackberry 700 ml

Beefeater London Pink Strawberry 700 ml

Monkey 47 Sloe 500 ml

Seca Monkey 47 500 ml

Monkey 47 Sloe 500 ml

Seca Monkey 47 500 ml
Coffee liquor
Kahlúa coffee liqueur 1,000 ml
Mezcal
Mezcal Del Maguey Vida De San Luis 750 ml
Rum
Havana 7 Años 700 ml

Havana Club Añejo 3 Años 700 ml

Havana Club Añejo Especial 700 ml

Havana Club Selección 700 ml

Malibu 750 ml
Tequila
Olmeca Altos Blanco 750 ml

Olmeca Altos Reposado 750 ml
Vodka
Absolut Blue 750 ml

Absolut Citron 750 ml

Absolut Elyx 750 ml

Absolut Extrakt Cardamomo 700 ml

Absolut Lime 750 ml

Absolut Mandarin 750 ml

Absolut Mango 750 ml

Absolut Pears 750 ml

Absolut Raspberri 750 ml

Absolut Watermelon 750 ml

Wyborowa 750 ml
Whisky
Ballantine's Finest 700 ml

Ballantine's 12 years 750 ml

Ballantine's 17 years 750 ml

Ballantine's 21 years 700ml

Ballantine's 30 years 700 ml

Chivas Regal 12 years 750 ml

Chivas Regal 13 years Tequila 750 ml

Chivas Regal 18 years 750ml

Chivas Regal 25 years 700 ml

Chivas Regal Extra 750 ml

Chivas Regal Ultis 750 ml

Chivas Regal XV 700 ml

Glenlivet 12 years 750 ml

Glenlivet 18 years 750 ml

Glenlivet Founders Reserve 750 ml

Glenlivet Malt 15 years 750 ml

Irlandes Jameson 750 ml

Passport Scotch 700 ml

Royal Salute 21 years 700 ml
Quote here a private charter to Isla Mujeres from Cancun
One of our tour specialists will assist you
¡Guide to improving your snorkeling experience!
Obviously, we all want you to have the best experience amigo, so we recommend you read the following article in which you will find useful tips so that you lose the fear of doing it or take into account all the details so that you enjoy it to the fullest.
Isla Mujeres Tour FAQ's
Quick answers to the main questions.
Why choose Cancun Sailing?
We proudly have the following certifications and volunteering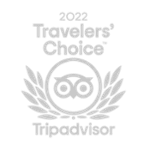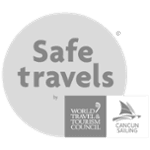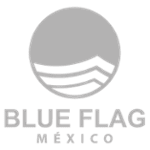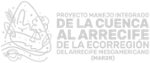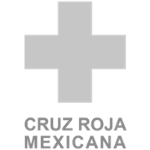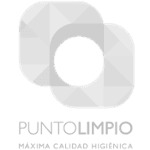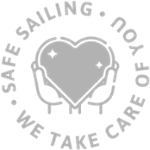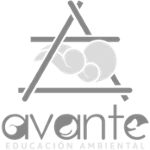 Isla Mujeres travel blog
Get the best travel tips to visit Isla Mujeres and live a legendary experience
¿QUIERES SACAR EL MÁXIMO DE TU VISITA AL CARIBE? ¡CONSIGUE UN VIAJE EN CANCÚN SAILING!
¿Cansado de las cosas habituales y quieres probar algo nuevo?
¡Haz un tour privado en catamarán a Isla Mujeres!
Visita las increíbles playas de la isla
Ve a bucear
Disfruta de la barra libre
Tenemos todo aquí para que te sientas cómodo y relajado.
¡Pasa un día increíble y llévate recuerdos para toda la vida!