Private catamaran in Cancun by size
Find here the best options for catamaran rental in Cancun.
Quote here
🌞 Exclusive promotion for a limited time!🌴
Book a private boat 7 days in advance and get a 20% discount. Add the following code when filling out the quote form.
PRIVATE-PRE-20
Terms and conditions apply. Subject to availability.
How big of a catamaran do I need to sail around Cancun and Isla Mujeres?
Hi, filter boats by size
Size Matters? Oh boy, we have to consider several factors to find the right boat size for your needs, like a birthday party or something bigger for a corporate event. Some advantages of increasing size are Comfort, Stability, Speed, Facilities, and Bridge deck clearance/headroom.
Help Center
Visit our help center and find an answer to any question or inquiry that you can have. You can ask our chatbot too 🤖!.
Are you planning to celebrate a big party on board?
Our large capacity catamarans not only serve to celebrate boat parties in Cancun, but they are also the best option to organize all kinds of events, for example:
Family and friends parties: You can organize birthdays, XV years, weddings aboard a catamaran, farewell parties, marriage proposals, and parties with friends and your dearest relatives. A catamaran with a capacity of 56 to 100 passengers is ideal for large and numerous families.
Catamarans for rent for companies: Are you the owner of the company and want to organize a meeting? If you are interested in holding corporate meetings, making important announcements, hosting posadas or seasonal parties, meetings to impress your partners, or simply offering an incentive to keep your team motivated to achieve business success, you may want to consider a catamaran ride in the beautiful Mexican Caribbean.
Catamarans and boats for students or teachers: If you are a student, teacher, or part of a school committee, you can organize your graduation, farewell, or opening of the school year aboard one of our beautiful catamarans while sailing through the blue waters of the Caribbean.
How to organize a boat party in Cancun?
In Cancun Sailing we have expert organizers in events at sea. Contact us to know the availability and all the options you can add to your event to live an incredible experience.
To speed up the process of organizing your event, have at hand the date you want to celebrate your event, the number of passengers, and all the extras you want to add. Remember that our organizers will take care of everything, so you don't have to worry about anything.
Each one of our large capacity catamarans has different services on board and amenities such as:
Expert captain and crew who will take care of making your experience unique
Bilingual host, an expert in the Mexican Caribbean
Open bar of national drinks
Snorkel at reef or site of interest with new equipment included
Free time for a dip in a white-water beach off Isla Mujeres
Free time to explore the beautiful Isla Mujeres
Spinnaker flight
Trampolines for lounging
Large sun deck for sunbathing
Shaded seating areas
Restrooms
Choose from the different lunch add-ons available to tailor your catamaran experience. Add food from our Gourmet selection (such as the delicious cold meats and cheese board), American food, Deli box lunch, and sweet and savory snacks. Don't forget to ask about vegetarian options on our onboard menu. In addition, you can select from our fine selection of wines and a variety of bottles to personalize your experience.
We also have a wide variety of activities and amenities that you can add to your reservation such as roundtrip transportation from your hotel or a meeting point, access to beach clubs such as IXI Beach & Seafood Restaurant and Dipp Beach Club, onboard DJ, premium open var and photo service.
If you are interested in sailing, don't hesitate! This is the time to live the Caribbean experience you and your loved ones deserve, book now!
We proudly have the following certifications and volunteering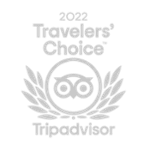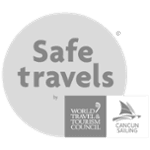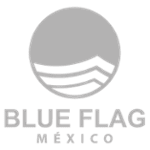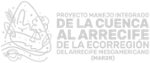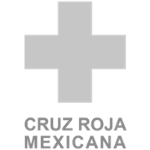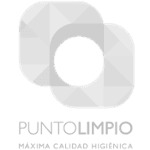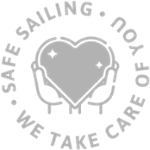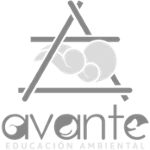 Isla Mujeres travel blog
Get the best travel tips to visit Isla Mujeres and live a legendary experience.