A client called to reserve one of our catamarans to celebrate her best friend's birthday. She was pleasantly surprised to learn that is a catamaran in our fleet that share the same nickname as ger friend: Mango.
Mango 🥭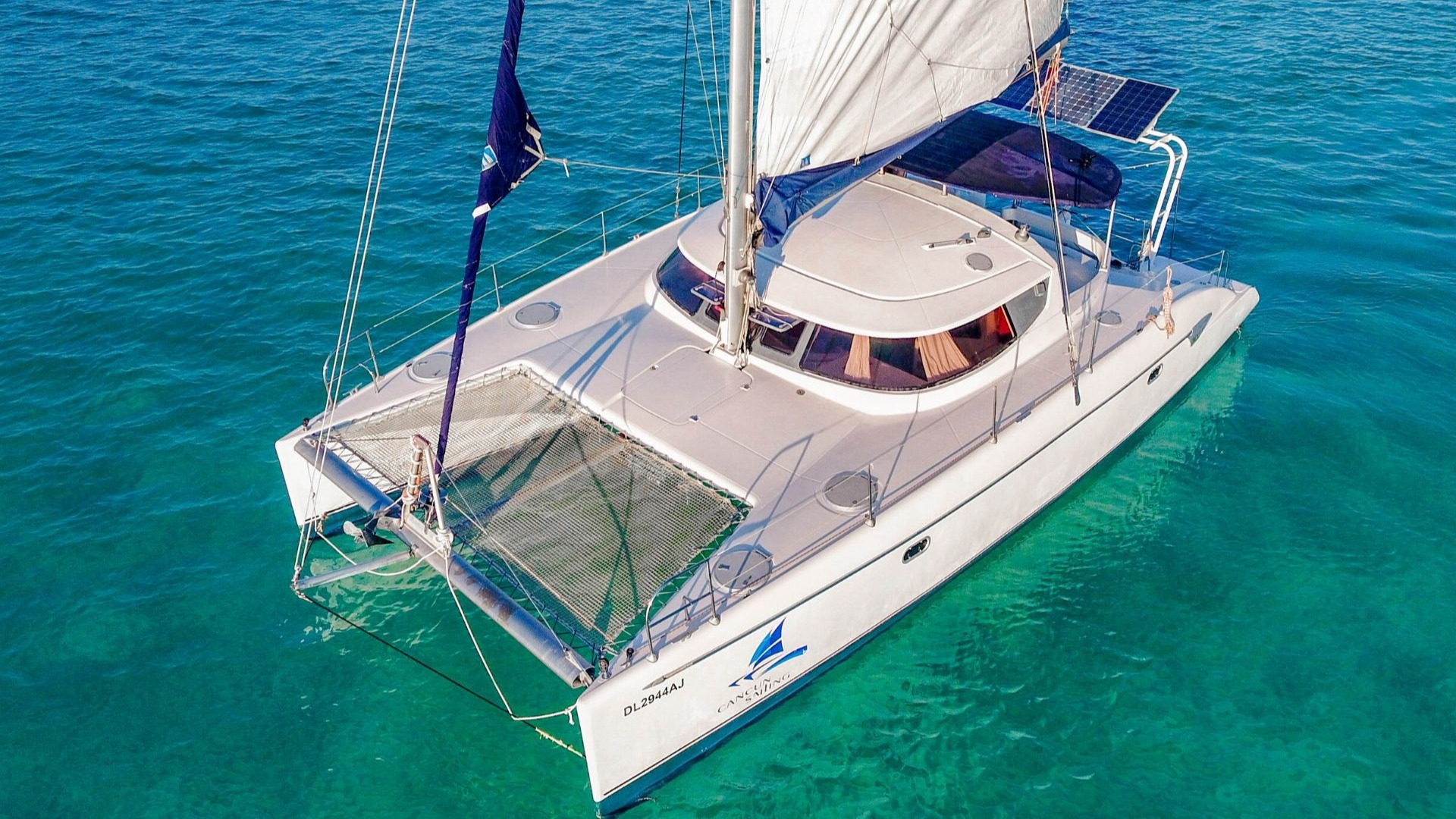 Stories like this motive us to come true and fulfill everything our customers want to have an incredible time on board our catamarans.
Everthing you need for your birthday can be found at Cancun Sailing.
Where to rent a boat for my birthday? Birthday boat party in Cancun
Birthday parties on boats are a unique and very original experience. They are not only affordable compared to other services, but also have many advantages such as:
Personalized and tailor-made: When booking a yatch or catamaran for your birthday, in most cases, an event planning team will help you make sure everything goes as you want.

Private atmosphere: Is Privacy your priority? Imagine living your birthday in the middle of the Caribbean Sea aboard a luxury boat.

An experience far from the frivolous cities: In the cities, you cancun find almost everything, but if you are looking for a moment of relaxation (or a hard party) in a natural and very original environment, definitely consider the sea.

It is safe: Sailing at sea is quite safe, especially in a catatamaran. Since it has two hulls (bases), it prevents you from suffering any kind of accident compared to other activities. Besides, going only with your closest friends reduce the risk of contagion and accidents.

Stunning color palette: One of the most beautiful things about celebrating an event aboard a ship is that you will get amazing pictures. It doesn't matter if you get selfies or panoramic photos, you will take home great moments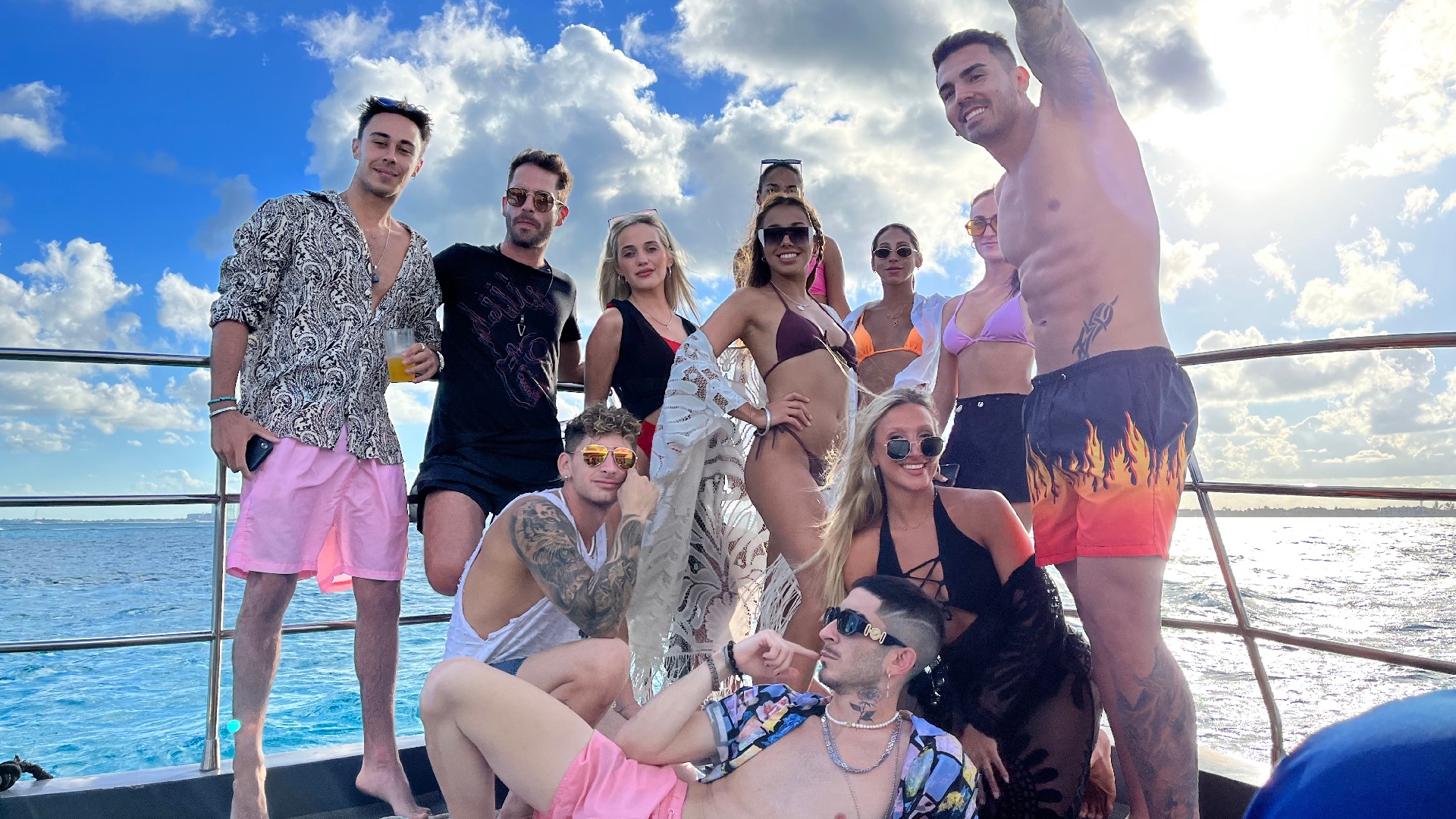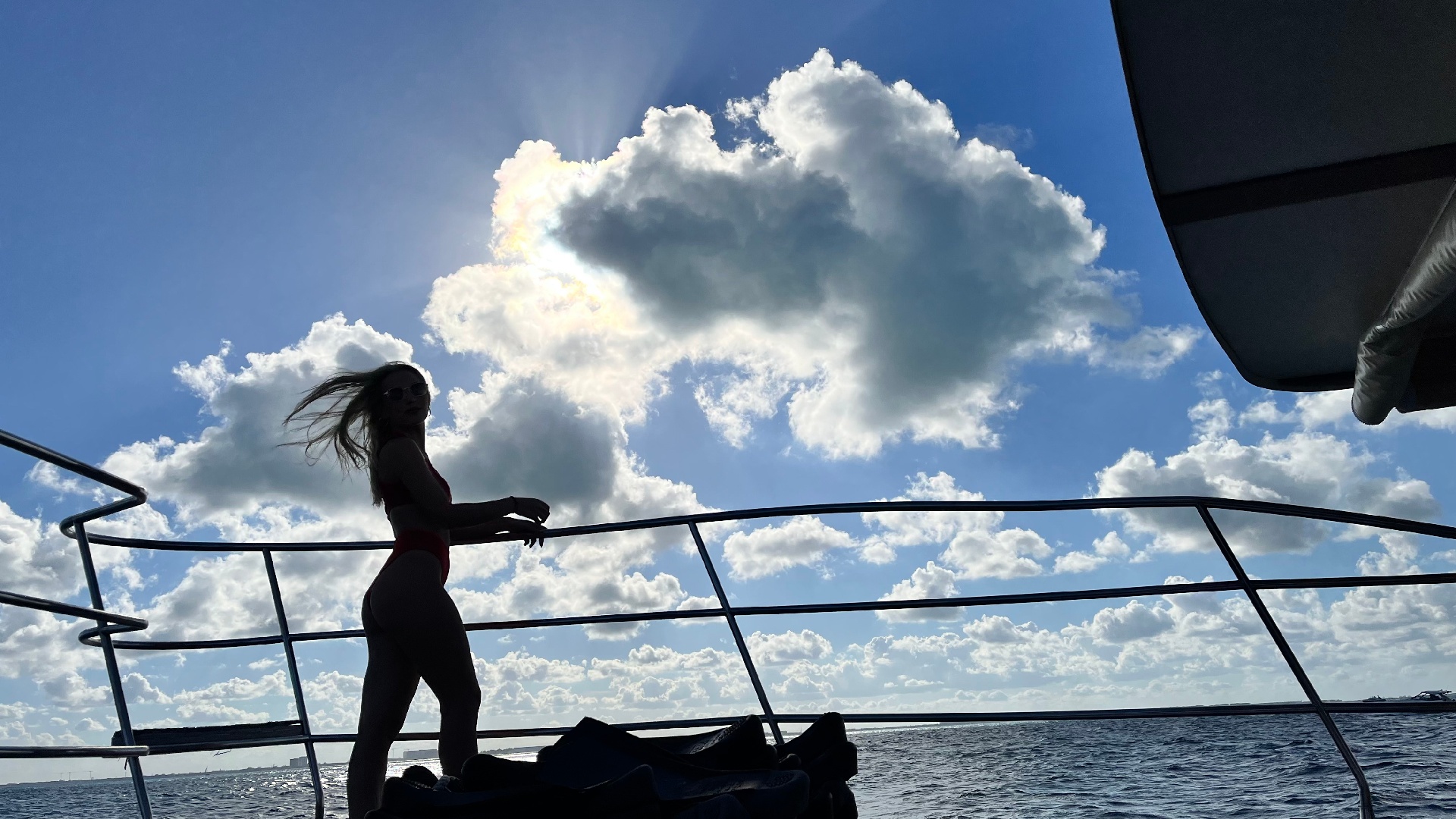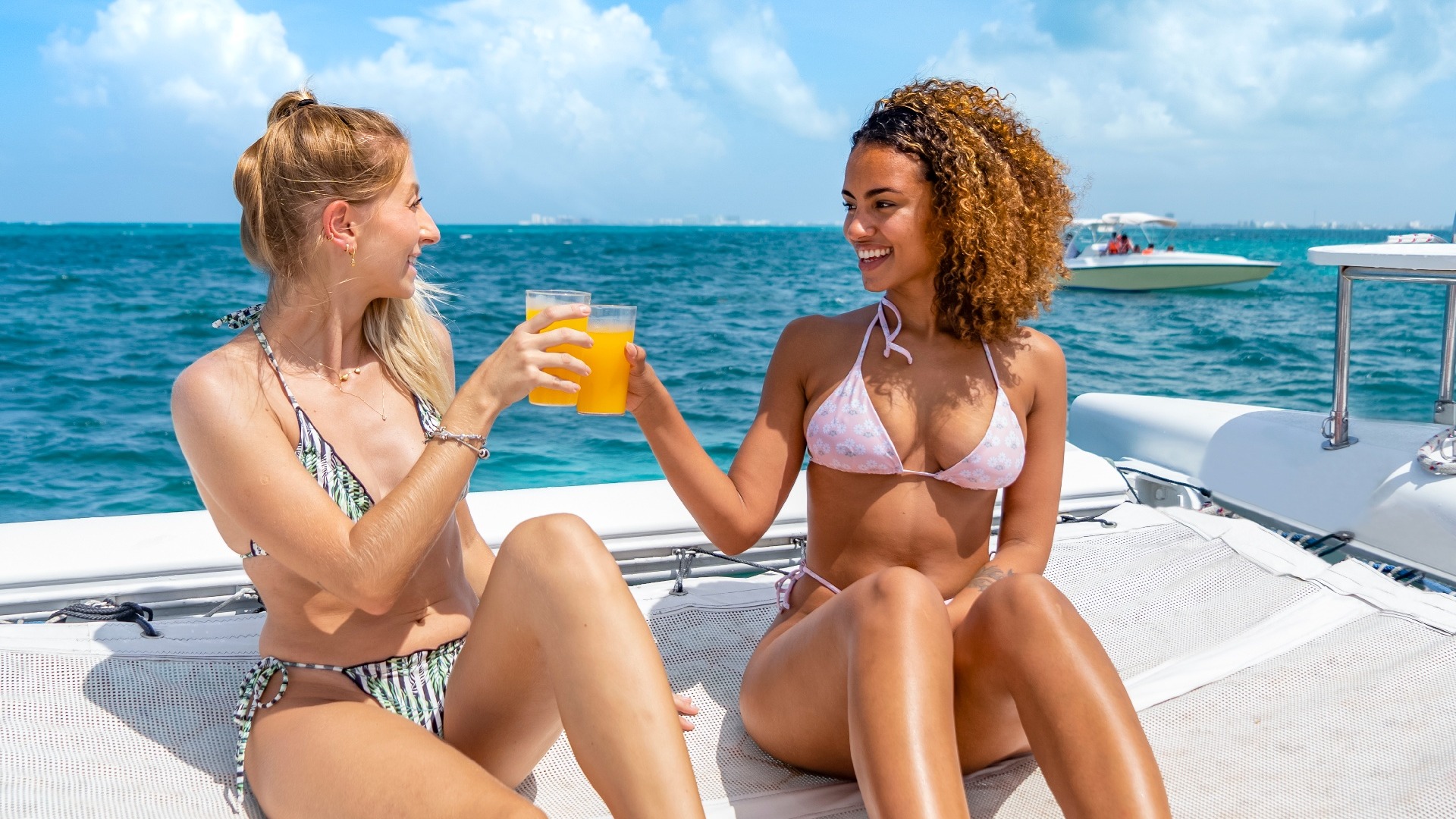 Extras you can add to your reservation
A la carte menu: We have wide variety of dishes, cold meats, desserts, Mexican snacks, among many other options. You can see our menu here.
Special requested food: If you have a request outside our menu, contact us, and we will quote it.
Sings: To make your party extra special, we can add fun sings and banners for you to take home some great photos.
Music: If you wish to add ambiance to your party, you have the option of hiring a DJ onboard. You can also bring your own music to enjoy during your catamaran trip.
Entertainment: Let us know the type of show you would like to see on board, and we will arrange it for you.
Decoration: We offer flowers, posters, thematic decoration, and much more.
Additional on land: Our beach clubs in Isla Mujeres are at your disposal to enjoy delicious local cuisine dishes. If you have any special requests, ask us! We can quote them for you.
Special bottles: If you have a special wine or favorite wine or favorite beverage that you would like to enjoy onboard, ask us, and we will get it for you.
How to rent a private catamaran in Cancun for a birthday party?
If you want to hire a boat for your next birthday in Cancun, you need to have ready the following information:
Date of the event (can be an estimated date)
Number of guests, specifying adults and children
Transportation service, in case you need it.
The marina you wish to depart from
The itinerary you want to do
Extras
Book in advance so that everything is ready on the day of your event. Once you have this information, call us or fill out the form below, and we will send you a quote.
Cotiza aquí un catamarán privado a Isla Mujeres desde Cancún
UNO DE NUESTROS ESPECIALISTAS TE ASISTIRÁN.
Blog de guía de viaje a Isla Mujeres.
Entérate de los mejores tips de viaje para visitar Isla Mujeres y vivir una experiencia legendaria.